Maelion - Chronicles of Leridia - Version 0.3.5
Description:
Developer / Publisher: Maelion
Tags: maelion, rpg, 3dcg, female protagonist, adventure, big tits, big ass, monster, fantasy, oral sex, vaginal sex, titfuck, tentacles,
Censorship: No
Language: Eng
Version: 0.3.5
OS: Win
Size: In Download.
Description:
The story takes place on the Island of Leridia, in a small village called Masa. Sylia, a young and pretty girl wants to become a Guardian. If she passes the Trial, she'll be the new Guardian of the village for one year, then she'll go to the Capital to be a Royal Guard after her mission, like her mother did in the past. But things are not going as planned...​
Changelog:
v0.3.5
FEATURES
- 2 Large outdoor jungle maps with jungle atmosphere light, shadows and sounds
- 3 new jungle small dungeons
- 1 new small underground map
- Hundreds of new poses/sex poses
- One test hentai animation scene !
- Around 8/9 new sex scenes with variations for some
- One Sacred Guardian Quest "Deep into the Jungle"
- One alchemy quest
- One Demonology quest
- Lust upgraded to Level 7 introducing the Prostitution route and the whoring system
- First lesbian scene ever in the game included
- bugfixes
- overall small improvments
Where is the new content update ?
For Barakas Episode, go into Basin and watch Suiko taking the boat then go south to activate the crystal.
OR Free Basin from the creatures and go to the southern dock and activate the crystal.
For the brothel in Basin, you can go at night as long as your lust is high enough.
Look for 2 new quests with Virgile and Madeleine for Demonology and Alchemy arcs.
Screenshots: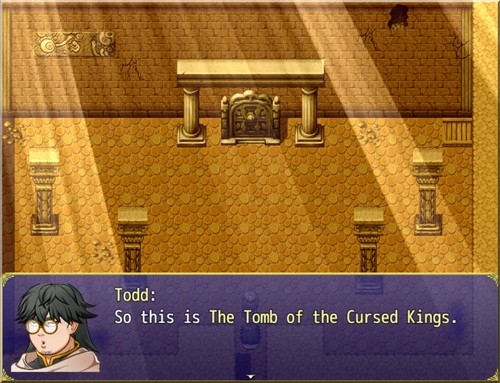 Download:
Win Version
Chronicles_of_Leridia_0.3.5 - (2 x 1.95 GB)
Download Chronicles_of_Leridia_0.3.5.part1.rar from florenfile.com (1.95 GB)
Download Chronicles_of_Leridia_0.3.5.part2.rar from florenfile.com (192.50 MB)
Chronicles_of_Leridia_0.3.5 - (2 x 1.95 GB)
Download Chronicles_of_Leridia_0.3.5.part1.rar from uploaded.net (1.95 GB)
Download Chronicles_of_Leridia_0.3.5.part2.rar from uploaded.net (192.50 MB)
Chronicles_of_Leridia_0.3.5 - (2 x 1.95 GB)
Download Chronicles_of_Leridia_0.3.5.part1.rar from rapidgator.net (1.95 GB)
Download Chronicles_of_Leridia_0.3.5.part2.rar from rapidgator.net (192.50 MB)
Chronicles_of_Leridia_0.3.5 - (2 x 1.95 GB)
Download Chronicles_of_Leridia_0.3.5.part1.rar from k2s.cc (1.95 GB)
Download Chronicles_of_Leridia_0.3.5.part2.rar from k2s.cc (192.50 MB)
Tags:
maelion
rpg
3dcg
female protagonist
adventure
big tits
big ass
monster
fantasy
oral sex
vaginal sex
titfuck
tentacles
Post info
| Date: 09-02-2019 | Post:
Iemimm30
| View: 273 | Cat:
All Games (Adult + Hentai)
/
Adult games
/
3D games
|
Related posts