Boko877 - Girl Beats Hero - Version 0.2.6
Description:
Developer / Publisher: Boko877
Tags: boko877, 3dcg, animated, big tits, combat, cosplay, female protagonist, superpowers
Censorship: No
Language: Eng
Version: 0.2.6
OS: Win
Size: In Download.
Description:
A brave hero who, with his power to disable magic, defeated the demon king Satan. Afterwards, the world's remaining demons became scarce in number, their power dwindling. Set on finishing the job, our brave hero continues his journey...
​
Screenshots: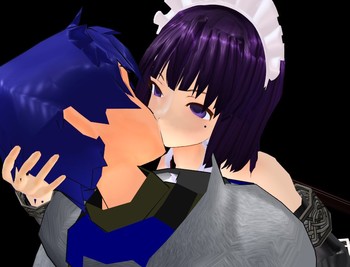 Download:
Win Version
Download from k2s.cc (943.67 MB)
Download from uploaded.net (943.67 MB)
Download from florenfile.com (943.67 MB)
Download from rapidgator.net (943.67 MB)
Tags:
boko877
3dcg
animated
big tits
combat
cosplay
female protagonist
superpowers
Post info
| Date: 11-02-2019 | Post:
Set
| View: 470 | Cat:
3D games
/
3D Hentai Game
|
Related posts